Vegans of Iowa, Faded Forest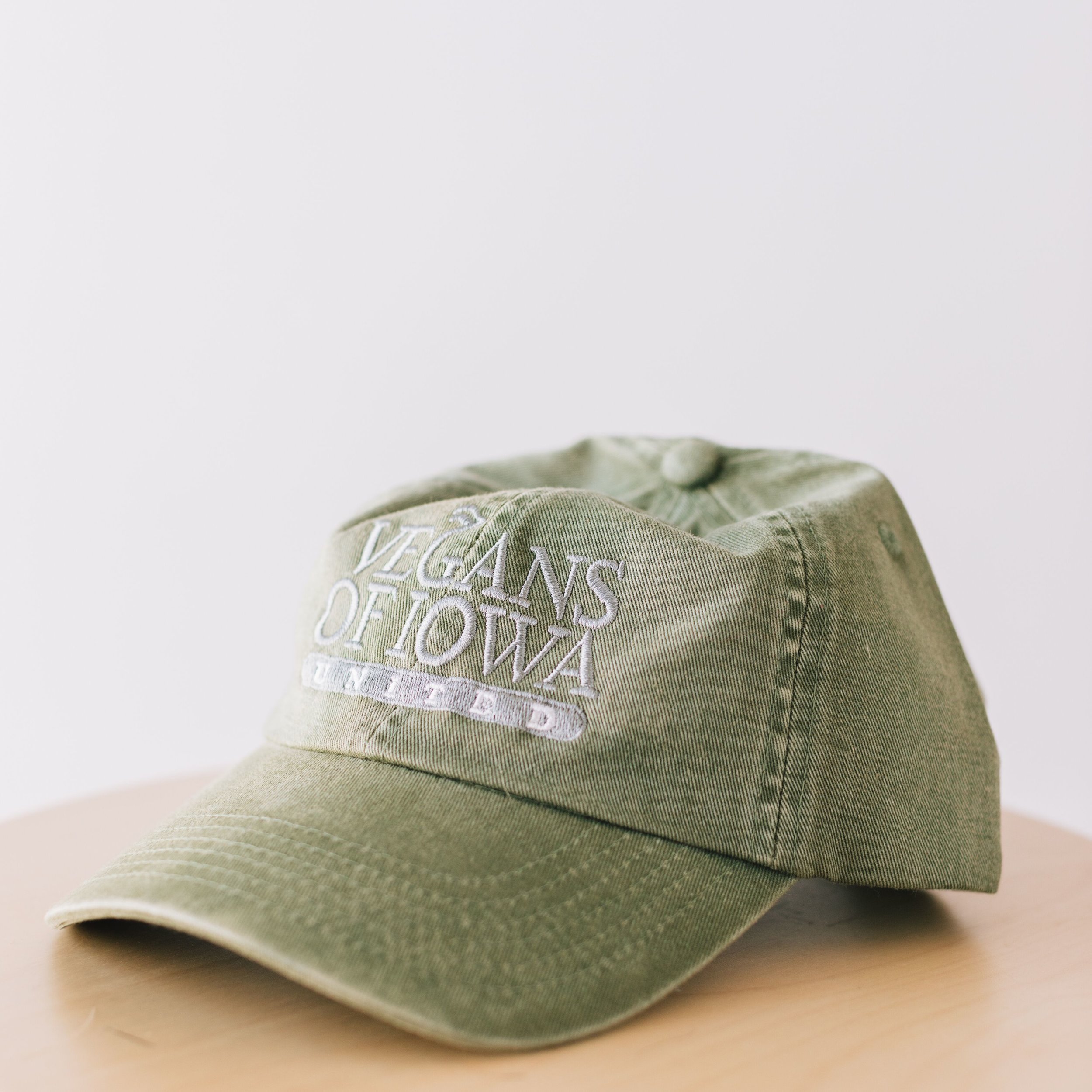 Vegans of Iowa, Faded Forest
Pack yourself a nice little picnic this summer. Grab your vegan jerkey, tofurkey and figs-in-a-blanket. The vegan voodies are having a rendezvous and you need to be there.
Oh, and don't forget your Spicy Sweet Chili Doritos.
Produced on our newest style, a vintage heavy washed hat, with a self-fabric closure with brass buckle.
Our hats look incredible on all head sizes and face shapes.